Get Those Young Adults In The Kitchen
---
There's something new cooking in South West London
Located in the Tonsleys in Wandsworth is a new cookery school opening this summer. The Wyld Cookery School aims to find and inspire the 'inner Jamie' in all young adults about to head off away from home, whether for a Gap year, University halls, or starting a new job, or simply wanting and or needing to learn to cook.

The brainchild of Sandi Bloomfield & Jo Giddins, their aim is to teach students life skills centred around cooking techniques to establish healthy food habits at university and beyond (and to impress their mates!). Some will arrive only with the ability to avoid the kitchen by buying a Subway and they will all leave not only being able to produce a three course meal, but enjoy doing so!

Unlike some of the more traditional gastronomic schools, you won't have to take out a bank loan to send your children or yourself - Wyld Cookery students are not signing up to be a professional chef - they are joining an intensive 'boot camp' course to learn a 'tool kit' of kitchen skills that will stay with them for life.

Sandi got involved when her elder son was leaving school: "I realised that although Harry could easily knock up a bowl of pasta his culinary options were limited and he is going self catering next term - now I can drop him off knowing that he will have a wide range of dishes available to him within his student budget!"

Jo, who has three sons told us: "Cooking is such an important life skill, and after one or two weeks with the team, I believe that the students will leave with enough confidence in the kitchen to produce good, wholesome, tasty, nutritional food for themselves, their friends and family."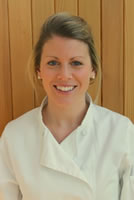 Fran, who is joining the team as Principal teacher this summer, has taught cooking for the last four years, having trained at Leiths. Before teaching she spent many seasons working in chalets in the winter and yachts in the summer, gaining hands on experience. Her 'little black book' of contacts with the companies that recruit cooks and hosts is enviable. Students on the Seasonaire Course will be tapping in to this with Fran's insider tips on job applications and getting as much time on the piste whilst giving their guests a great holiday experience back in the chalet.

Fran said:"I was keen to escape the corporate world and wanted to share my passions and skills both in cooking and teaching to future generations - and if they can, like me, combine this with their love of skiing then I know I am helping them find a fun life - whether for one gap year season or like me an addiction for many years!"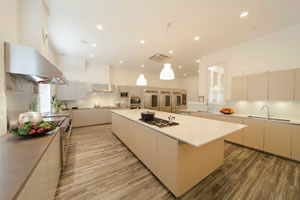 The school has six weeks of courses this summer. Running out of state of the art kitchens in Wandsworth Town which are owned by Venturi's Table. The day start at 9.30am and finish at 4.30pm and in those hours the students will cook & eat their creations, from cakes to roasts, breads and daily staples such as fish pie & lasagne. They will also cover menu planning, budgeting and some domestic chores such as ironing!

With accommodation available with local families the course is available to students from all over the UK (and the world!) - this also allows for the Wyld Essentials Course to qualify as a residential skills course for a students Duke of Edinburgh gold award. You can find the choice of courses at www.wyldcookeryschool.com/collections/all


Readers of this site will receive a 10% discount off the courses if they quote 'Neighbour Net' when they book by email. Last few spaces on course starting 6th July save £75 to readers - contact hello@wyldcookeryschool.com
June 26, 2015

Advertorial