Ride hire company can continue to operate during appeal process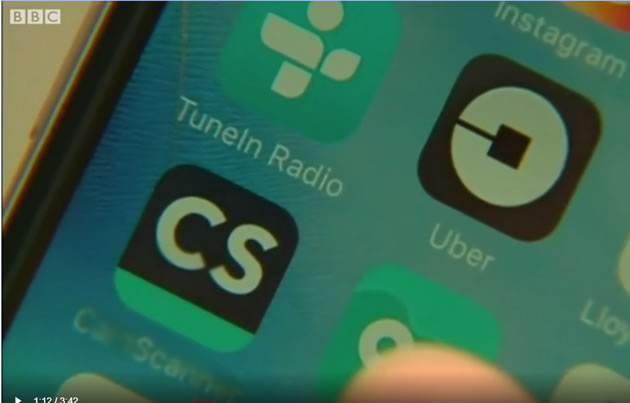 Uber's licence to operate in London will not be renewed, Transport for London (TfL) announced this Monday (25 November).
The transport network said it was worried about passenger safety, and claimed Uber has not done enough to show it can keep users safe. Uber will appeal the decision, and the company can continue to operate during this process.
There are 3.5 million users and 45,000 drivers on the app in London, putting the city among its five biggest markets.
But the company has an ongoing dispute with TfL over safety breaches. The transport authority said unauthorised drivers were able to upload their pictures to legitimate Uber driver accounts, allowing them to pick up customers under an assumed identity.
At least 14,000 uninsured trips happened in this way, including with at least one driver who TfL had previously banned. Drivers who had been dismissed or suspended were also able to make accounts and pick up passengers, the transport network said.
And earlier this year, TfL prosecuted Uber because vehicles without the correct private hire insurance were using the app.
TfL can grant ride hailing services licences of up to five years, but has been unwilling to extend Uber's licence long-term because of these concerns.
The company's licence was originally revoked in 2017, but it has since been granted two short terms extensions – with the most recent expiring this week.
Helen Chapman, director of licensing at TfL, said: "Safety is our absolute top priority. While we recognise Uber has made improvements, it is unacceptable that Uber has allowed passengers to get into minicabs with drivers who are potentially unlicensed and uninsured.
"It is clearly concerning that these issues arose, but it is also concerning that we cannot be confident that similar issues won't happen again in future."
The Mayor of London, Sadiq Khan, said TfL has found a "pattern of failure by Uber that has directly put passengers' safety at risk".
He said: "I know this decision may be unpopular with Uber users but their safety is the paramount concern.
"Regulations are there to keep Londoners safe, and fully complying with TfL's strict standards is essential if private hire operators want a licence to operate in London."
But Uber described the decision as "extraordinary and wrong", and said it would appeal.
Jamie Heywood, regional general manager for Northern and Eastern Europe at Uber, said, "We have fundamentally changed our business over the last two years and are setting the standard on safety.
"TfL found us to be a fit and proper operator just two months ago, and we continue to go above and beyond.
"Over the last two months we have audited every driver in London and further strengthened our processes."
And London politicians have also expressed frustration at today's decision.
Conservative mayoral candidate Shaun Bailey said: "Unfortunately, we have now come to the point where London's reputation as a world-class city that is open for business has taken a hammer blow.
"Sadiq Khan has had two plus years to come up with a clear policy on ride hailing that both respects London's iconic Black cab trade and meets Londoners' needs, and he hasn't delivered.
"Today's ban is an admission of failure on regulation that will lead to job losses for tens of thousands of Londoners from mostly BAME [black and minority ethnic] communities."
Liberal Democrat candidate Siobhan Benita said the decision would be a "huge blow" to Londoners. "Today's decision will be a blow to the huge numbers of Londoners who rely on Uber and value the service it provides.
"It will also be a massive concern to the many drivers and their families whose livelihoods depend on the continuation of Uber in London.
"Of course it's crucial that Uber provides a service that keeps passengers safe. But the Mayor has had years to resolve concerns and issues with Uber and has failed to do so.
"Major cities around the world can do this, so surely we can too. Sadiq Khan needs to find a resolution to this issue as soon as possible – one that works for the full range of taxi drivers in the capital as well as the safety and preferences of Londoners."

Jessie Matthewson - Local Democracy Reporter

November 25, 2019