Frequency on Richmond and Clapham Junction branches to increase from four to five
TfL image of train at a station
Transport for London (TfL) has announced improvements on the Overground train service which will improve frequency of local services.
Customers using the London Overground routes from Richmond and Clapham Junction to Stratford will benefit from a more regular service from Sunday 15 December, as frequency is increased to meet growing demand.
Services will increase from four to five trains per hour on both the Richmond and Clapham Junction branches, providing a more frequent ten train per hour service on the busiest part of the route between Willesden Junction and Stratford.
This will improve services for people living close to the Richmond-Stratford line including Kew Gardens, Gunnersbury, South Acton, Acton Central to Willesden Junction interchange, and for people living near the Shepherds Bush station on the Clapham Junction line. See map.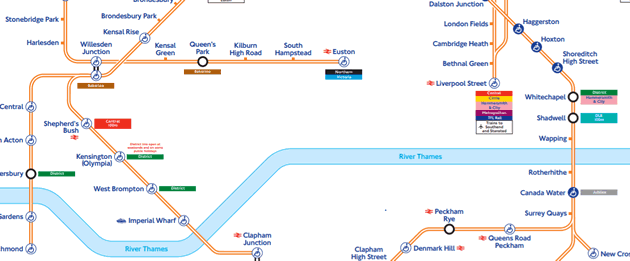 TfL say that the introduction of these additional trains will also enable a more even service to operate on both branches throughout the day. They will also help ensure services can run on the whole of the route to Richmond.
Rory O'Neill, TfL's General Manager for London Overground, said: "Customer numbers continue to grow on these routes and these additional trains will help ensure we can continue meet growing demand."
December 4, 2019