Darwin & Wallace bar is called 601 Queen's Rd
The former Terrace bar in Wimbledon town centre has been taken over and has just re-opened as 601 Queen's Rd.
It is the sixth bar in the Darwin & Wallace chain, which opened its first branch in Chelsea in 2012 and is now also in Clapham, Richmond, Chiswick and Battersea.
The 601 Queen's Rd website says the venue will open daily at 9am and on Friday and Saturday will close at 2am.
Situated on a terrace by the 'Two Fat Ladies' entrance to Wimbledon station, its offering includes breakfasts and DJs on Saturdays and Sundays.
Mel Marriott, Founder and Managing Director, Darwin & Wallace said: "We are delighted to be opening in the bustling heart of Wimbledon, a quintessential London village. The rarity of the space is incredibly special, the terrace which wraps around the space will open into the evening all year round.
"The bar will be light with signature features. We'll be working with our talented artisans and makers to bring 601 Queen's Rd to life with bespoke furniture, hand picked artwork, ceramic tiles, unique lighting and so much more, forming its own unique version of the Darwin & Wallace address."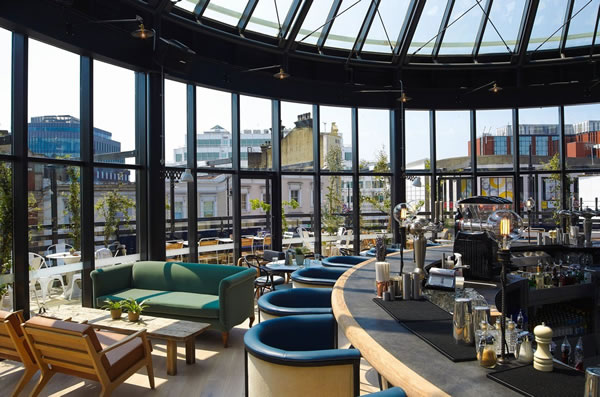 Pictured above is 601 Queen's Rd in Wimbledon town centre
What do you think? Why not comment on our forum?
June 5, 2018