He faced court after housing up to nine tenants in unregistered Colliers Wood home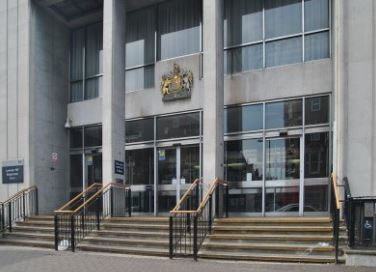 A retired GP who operated an illegal Colliers Wood house in multiple occupancy, with up to nine tenants, has been ordered to pay more than £6,700.
Dr Mohammad Abdus Samad, from Forest Road, Sutton, admitted failing to register a house in multiple occupancy (HMO) and four other related charges, when he appeared at Lavender Hill Magistrates Court (pictured above) in Battersea on (October 25).
The 75-year-old faced the charges in relation to a two-storey property he owns in Clive Road, Colliers Wood. The semi-detached home, with four upstairs bedrooms and three reception rooms on the ground floor converted to bedrooms, housed up to nine tenants.
An investigation by Merton Council's Housing Enforcement Officers, in March this year, revealed there were more than five unrelated tenants at the property sharing bathroom and kitchen facilities, so the property should have been licensed as HMO.
The inspection of the house by council officers, also revealed several breaches of the rules for HMOs. The breaches included not having fire alarms and protected fire exits as well as badly maintained and dirty conditions in shared areas, including the stairwell, kitchen and shower room.
Cabinet Member for Regeneration, Housing and Transport, Councillor Martin Whelton, said: "This is a great result and I hope this strong action will serve as warning to any rogue landlords who breach houses in multiple occupancy (HMO) regulations .
"We take extremely seriously the failure of landlords to register a HMO and will not hesitate to take further action including prosecution as the licensing regulations are there to ensure properties properly comply with the fire and other safety standards designed to protect the lives of residents.
"Whilst we have many of good landlords in Merton who are providing decent living conditions, we will not hesitate to crack down on and stamp-out rogue landlords who seek to profiteer from cramming too many tenants into badly managed properties, potentially putting their lives as risk. I would strongly encourage tenants or neighbours who suspect a landlord is not adhering to the rules to report it to the council."
Dr Samad was handed a fine of £4,613 for the breaches of the Housing Act 2004, and was ordered to pick up the council's bill for costs which was £1997.50 in addition to a victim surcharge of £170.
The court heard that council officers had first advised Dr Samad that he needed to register his property in Clive Road, in September 2018 to comply with updated rules of the Housing Act.
This is the second prosecution of a rogue landlord by Merton Council in the last three months. A landlord, who had failed to obtain an HMO licence for a house in Mitcham, was ordered to pay nearly £4,000 at Lavender Hill Magistrates Court in Battersea in August.
October 27, 2019