Police and residents object to application for a 24-hour licence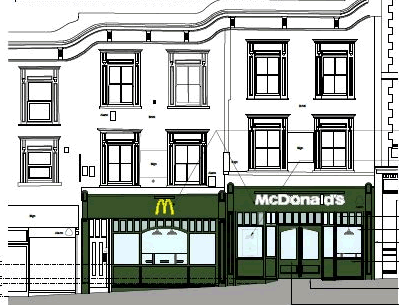 Plans for a new McDonald's in Wimbledon town centre to open all night are being opposed by police and local residents.
The fast food chain has applied to Merton Council for a 24-hour licence for its outlet on The Broadway opposite Centre Court Shopping Centre and Wimbledon station.
Last year McDonald's was granted planning permission to convert the frontage of the building, a former Burger King, which had been empty since the summer of 2019.
The property has a Premises Licence from 8am-1am on Monday to Thursday and on Sunday, with an extra hour, until 2am on Friday and Saturday nights.
The application to extend the licence to 24 hours a day is due to be heard before Merton's licensing sub-committee on Monday (January 18). It is the only item on the agenda.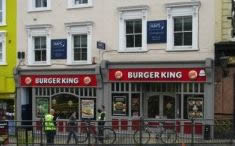 But two Wimbledon-based police officers have written to the council to oppose the application. PC Avril O'Brien detailed crime incidents recorded in the final 12 months of the former Burger King outlet, including assaults, assault on police, burglary, a drug offence and racially aggravated harassment.
She said: "The Metropolitan Police have concerns that granting the licence will result in an increase of crime, disorder and public nuisance. This is because the venue will create a 'hub' or meeting point for large groups of people that have had too much to drink.
"It may also attract 'gangs' that prey on drunk individuals resulting in surge of victims of crime such as robbery and assault. It will also delay the dispersal of customers which will bring anti-social behaviour to the surrounding neighbours as the customers make their way home."
Sgt Marcia Heritage, the Met's Safer Neighbourhood Sergeant for Wimbledon town centre for three years, said she opposed the application as it would "cause untold anti-social behaviour issues that would put a severe strain on policing resources that are already stretched".
She added: "There are no other 24-hour restaurants in Wimbledon town centre and this McDonald's would therefore become a magnet far and wide for any late night drinkers and related anti-social behaviour.
"I also have concerns over the location of the premises on a busy three lane road and the associated traffic problems. In particular, my concerns are regarding delivery drivers arriving and leaving the premises."
Gay Bennett-Powell, Secretary of the Friends of Wimbledon Town Centre, also said the campaigning group was worried a 24-hour licence would exacerbate anti-social behaviour and crime rates in the area. The group has additional concerns about littering and the protection of children from harm.
Lynne Gordon, Chair of the Wimbledon East Hillside Residents' Association, said the association objects to the application as "potentially detrimental to the character of Wimbledon, especially the safe environment that both residents and local businesses value."
She added: "Currently, no retail establishment in Wimbledon has a 24-hour licence, granting this to a fast-food offering would set a worrying precedent that other fastfood establishments will wish to follow. McDonald's have stated, publicly, that their policy is to engage with the local community. Unfortunately, there is no evidence that they have done so in this case otherwise they would have realised the deep strength of local opposition to this application."
Elaine Rayner from McDonald's Licensing Team had said in the licensing application: "This restaurant understands that in extending our opening hours we have a duty to the local community and that we continue to protect our staff and customers from danger and harm.
"We are eager to work in partnership with all responsible authorities to ensure the promotion of the four licensing objectives. We also seek to work with the local communities, whom we serve, in achieving a successful cohesion between our business operations and our neighbours."
But resident L Avery, who wrote in to oppose the application, was not aware of any engagement with the local community, stating: "A 24-hour offering is more suited to a drivethrough on the outskirts of a town, which I imagine is the case in 99% of the McDonalds 24/7 offering.
"This application is a shameful exception, primarily intended to capitalise on the 11,000+ supporters who will be attending the nearby Wimbledon Football Stadium and shows no consideration for the impact on the local community."
Fellow resident Esther Lecumberri added: "Wimbledon does not need a fast food restaurant that will only bring anti-social behaviour and more litter to the city centre. Most of their sales, especially at night, will be take-away. This will create a lot discarded packaging, which has been an issue for a long time in Wimbledon, with an increased presence of foxes, mice and rats in the night-time."
And Francesca Dizer added: "This is primarily a residential area where people lead normal lives, need sleep and have work and families to think of. It would be unfair to turn it into a 24 hour entertainment area. I do feel it is time to consider the residential nature of the areas off the Broadway and Wimbledon High Street and stop seeing it as a money making area for big developers and wealthy chains to profit over."
January 16, 2021