Police and residents had objected to application for a 24-hour licence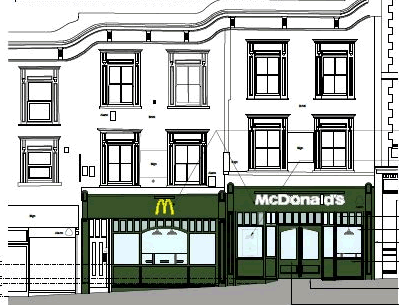 Plans for a new McDonald's in Wimbledon town centre to open all night have been refused by district councillors.
The fast food chain had applied to Merton Council for a 24-hour licence for its outlet on The Broadway opposite Centre Court Shopping Centre and Wimbledon station.
The property did have a Premises Licence from 8am-1am on Monday to Thursday and on Sunday, with an extra hour, until 2am on Friday and Saturday nights.
The application to extend the licence to 24 hours a day was heard before Merton's licensing sub-committee on January 18.
The Councillors' decision wasn't announced on the day, but once McDonald's had been formally told the news, the decision notice refusing the 24-hour licence was published.
Instead the fast food restaurant can open from 8am to 1am on Sunday to Thursday and 8am to 2am on Friday and Saturday. This represented no change from the hours operated by Burger King.
In addition, a number of offered and imposed conditions were placed on the Premises Licence.
The decision noticed noted: "Seven representations were received objecting to the application; one from the Metropolitan Police and six were received from local residents and residents' associations.
"In reaching its decision, the Licensing Sub-Committee had to promote the Licensing Objectives, make a decision that was appropriate and proportionate, comply with the Licensing Act 2003 and its regulations, have regard to the current Home Office Section 182 Guidance and LB Merton's Statement of Licensing Policy, and comply with any relevant case law."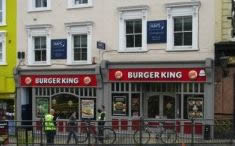 Last year McDonald's had been granted planning permission to convert the frontage of the building, a former Burger King (right), which had been empty since the summer of 2019.
Other nearby food business, including Greggs and Pret, open earlier than 8am in the morning.
A McDonald's representative has been approached for comment.
@hughwjames said on Twitter: "Finally! I was wondering why the McDonalds in Centre Court was completely shut going on to one year. Don't know about the 24 hours. But glad progress is actually getting done."


@RPLibDems said: "Pro's: Sometimes a presence late at night is better than no presence. Con's: Residents were concerned it would encourage people to loiter beyond the already reasonable 1am/2am closure times. A good result for local democracy whilst still allowing the building a new lease of life."
@my_willis said: "I don't think anyone would object hugely to the breakfast trade. Does that need to be bundled up with later trading than 2am?"
But @SaveWimbledon replied: "The discussion by McD rep was about late closing and why needed as applied for, not breakfast or earlier opening hours."
@MarkGale added: "Council ignoring the fact that @McDonaldsUK needs to be serving breakfast before 8am will lead to the whole process to be re-run. I doubt they will be able to franchise the store without the important breakfast business."
January 30, 2021