Have A Slice Of 'Chocolate Cake' In Wimbledon
---
Polka Theatre world premiere is musical adaptation of famous poem
When I was a boy, I had a favourite treat. It was when my mum made… Chocolate Cake!
A new musical adaptation of Michael Rosen's poem 'Chocolate Cake' has now opened at Wimbledon's Polka Theatre, marking the start of the new Spring/Summer season.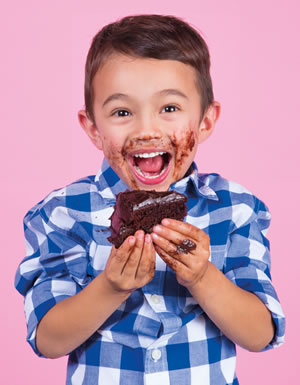 The world premiere, which runs until May 13, has been adapted by the theatre's Artistic Director, Peter Glanville and Barb Jungr. Glanville also directs Mark Houston (Michael), Aminita Francis (Teacher/Mum) and Todd Heppenstall (Brother) in the production.
Follow the adventures of two brothers and the night-time disappearance of a chocolate cake by the creators of We're Going on a Bear Hunt and How to Hide a Lion from Michael Rosen's 'Chocolate Cake', which has just been published as a picture book.
April 1, 2018