Volunteers are helping local people with a widening range of support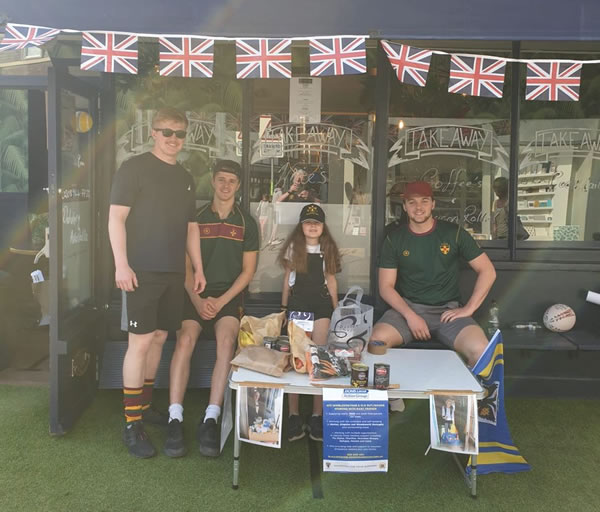 The @donslocalaction group set up to provide practical and emotional support to Merton residents during the coronavirus pandemic has now dispatched 8,000 food packages.
Since its launch at the end of March it has spread to assist people in neighbouring Wandsworth and Kingston, and its support now goes way beyond food parcels.
Its 'Keep Kids Connected' programme is sourcing laptops and devices for children stuck at home without the ability to learn remotely. It has already provided more than 100 of these to local schools.
If you have a laptop in good working condition which you would like to donate, please get in touch. They are asking for laptops which are three years old or less, with built-in wifi, power cable and no access restrictions. Call 0203 301 4511 if you can help.
It has also launched a appeal to help fund its expansion, which by today (May 8) was close to its latest target of £30,000. You can donate here: https://www.justgiving.com/crowdfunding/donslocalactiongroup

Locally it is working closely with the AFC Wimbledon Foundation, Merton Mutual Aid, Old Rutlishians, MVSC and The Old Wimbledonians to identify where to target resources.
Volunteer chefs have also made meals ready to be heated up by night-shift staff working at St Helier, Wilson and St George's Hospitals.
Its Homeless Outreach taskforce has helped house four homeless people, delivered dozens of bags of food and hygiene products to those who remain on the street, and is working with local authorities and homeless charities to supply food boxed directly to those in temporary accommodation.
It has also joined forces with @littlevillagehq to support local families and is seeking donations of clothing for the under-fives, sterilisers, nappies, changing mats, bedding, buggies and playmats. Please take them to your local collection point (see below).
Permanent collections are at: Morrisons, Wimbledon; Sainsburys, Wimbledon; Waitrose, Raynes Park; Sava Centre, Colliers Wood; Sainsburys, Morden.
The Brosch family are pictured above manning a pop-up Wimbledon Village stall yesterday (May 7) outside Hemingsway Bar.
If you can spare time, donate food or money for foodbanks, you can email dla@afcwimbledonfoundation.org.uk.
May 8, 2020