We check out the revamped riverside Young's pub
It felt like the whole of Putney had come out for the re-launch of the riverside Duke's Head pub on a wintery Thursday evening.
Young's have re-vamped the landmark building on Lower Richmond Road to create a pub that offers something for all tastes.
The two-storey building, which slopes down to the Thames, has a multitude of distinct eating and dining areas.
Its main bar is fairly traditional, with the Coxswain Restaurant alongside it, which has space to sit 80 people overlooking the river.
If you want to eat, most of the main courses ranged from £12-£16. A few examples are below:
Mac n' cheese, Swiss chard, pumpkin & sunflower seed crumble, lambs lettuce salad (v) £14; Poached smoked Scottish haddock, Copper Maran egg, Cornish mids, candy beetroot piccalilli
£16; Young's beer-battered cod, triple-cooked chips, mushy peas, tartare sauce £14.50.
For the drinkers, a pint of Young's "Ordinary" bitter cost £4.50, which is standard for the area. Medium glasses of wine (175ml) started at £5.65.
There's a younger vibe downstairs in the Dukes Bar (below), which has an eye-catching design and will make a great venue for live music.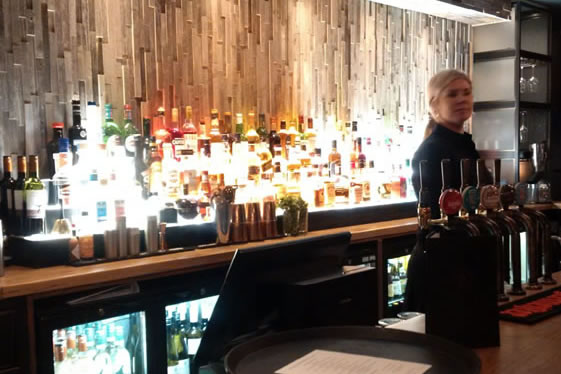 On the first floor is the smart Wolsey Room (below), which is styled in the fashion of a Victorian drawing room and looks a perfect place for a private gathering. It completed my mini-tour of a pub which really does try to appeal to all.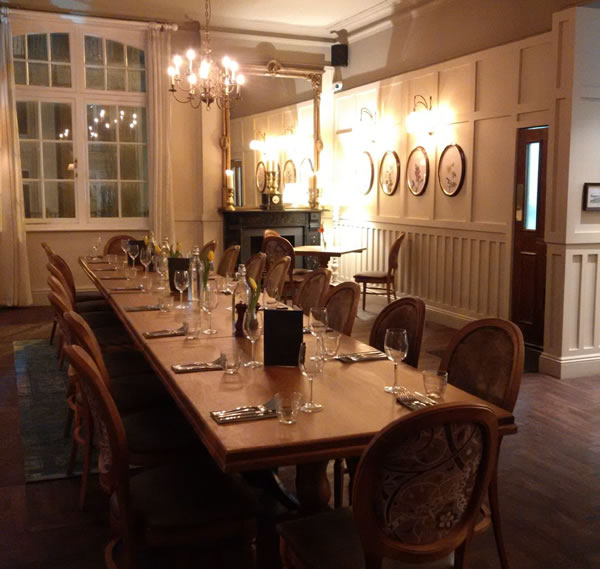 By Sue Choularton
March 6, 2018