Back at The Piazza with food-only stalls due to Covid restrictions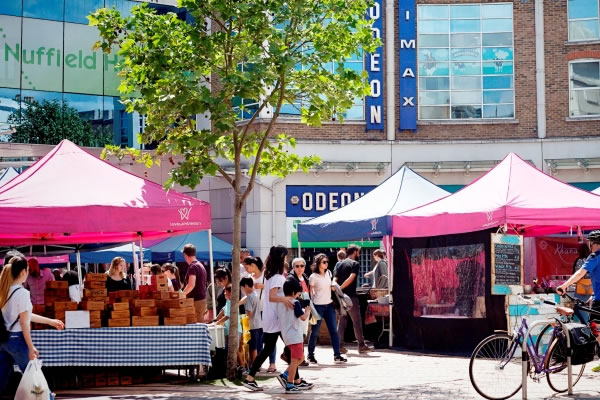 Love Wimbledon Local Market
March 1, 2021
Love Wimbledon's Local Market on The Piazza is set to return on Saturday 6 and Sunday 7 March, from 11am – 6pm.
The March market will be food-only, in line with government restrictions and allowing for social distancing.
Street foods from around the world, artisan bread, pastries and a variety of home-baked foods will be on offer.
Popular stallholders who are making a return include Olivier's Bakery, Little Greece and LusoBrazil, as well as some new faces.
This Sunday only they have the new Whisp drinks selling their low calorie, lightly alcoholic sparkling water which is plant based and has a low carbon footprint.
The organisers say, "We look forward to welcoming you back safely to our open-air market. Our market is single-use plastic-free, where possible, so you can shop from vendors who are doing their bit for our environment. Bring a bag, your contactless card and #LoveYourLocalMarket."
More details and future market dates can be found here.