Be On The Red Carpet For The Launch Of FilmMerton
---
New Wimbledon Theatre will host the start of 2019 film festival
Film lovers in Merton can expect an exciting year in 2019 when 100 films will be popping up in secret locations across the whole borough.

Film Merton will see new films will be commissioned and an immersive technologies festival will conclude the unique festival in early 2020.

FilmMerton emerged as an exciting proposal in 2017; winning a Cultural Impact Award from London's mayor, Sadiq Khan in February 2018. With the lion's share of the funding from Merton Council and the work of Cultural Advisory Group, the festival is not far away from its launch.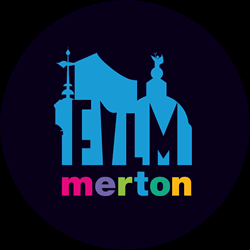 The New Wimbledon Theatre will be the host venue for the launch event on November 26. Uniquely, this VIP red carpet event - with live performances, special guests, presentations and film - is open to all.
Whether you make films, love watching films, write music for films, want to know more or simply love red carpet events, organisers say this event is for you.
Event organisers say tickets will go fast, so reserve your free place here: https://filmmertonlaunch.

John Merriman, Chair of the Cultural Advisory Group , said: "Merton has a growing and inclusive cultural offering linked to a unique and rich cultural past. FilmMerton is designed to be an accessible film festival for those who are passionate about film, and even those who haven't been to the cinema in years. The event is all about communities coming together."
October 12, 2018