Life Drawing For Adults At Wimbledon Library
---
Chance to socialise, relax and draw is promised
Wimbledon Library, the centre hub of community learning and arts in Wimbledon, is to begin hosting a fun, themed life drawing class this October.

Providing a new opportunity for Wimbledon creatives to socialise, relax and draw, the first session will begin on Halloween weekend, Saturday October 27, from 11am until 1pm. With a timely Halloween theme, the class welcomes people of all abilities, over 18.

Class host Natalie Romero said: "I wanted to provide an artistic opportunity for people to do something different with their Saturday morning.

"Even if you think you're drawing is terrible, this is your chance to practice in a positive, creative environment where there's guidance and advice available. Besides, I really love abstract, nuanced, and enigmatic works of art."

The class will be held in Exhibition Room 1 at the library, accessible via the main reading room. Some materials will be provided, but anyone wishing to attend is asked to please bring their own as well, to be able to make the most of the opportunity.

This will be the only adult art class currently taking place at the library. Find more details and to book tickets, find the event on Eventbrite: http://bit.ly/2E67L4X.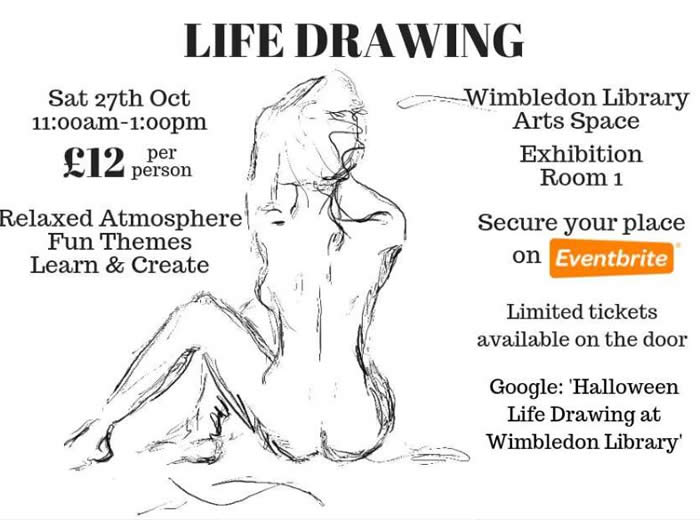 October 12, 2018