Merton's annual Best Business Awards celebrates success in the borough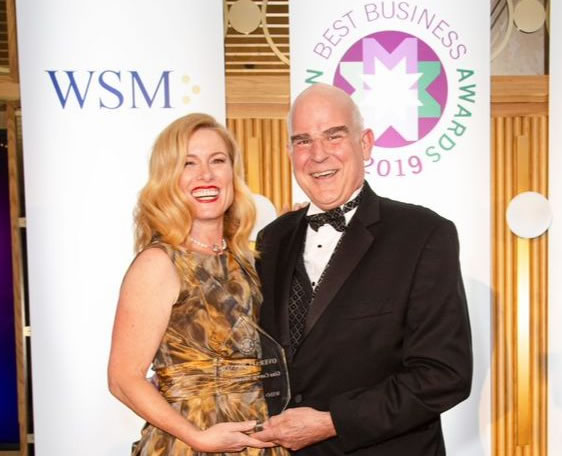 The seventh Merton Best Business Awards gala event, which celebrated business success in the borough, saw Wimbledon-based Gina Conway Salon & Spa declared the overall winner.
Merton Chamber of Commerce team CEO Diana Sterck said: "The event was testament to effective partnership working – from our sponsors, without whom the awards wouldn't happen, to our media partners, print and AV sponsors, entertainers and everyone else that has given time and resources to support us.

"Many congratulations to the much deserving overall winner, and to all the category winners, runners up and all those businesses who made it to the finals. We encourage all of you to consider entering the 2020 Merton Best Business Awards which we will launch in March."
The top award of the evening, which took place at Wimbledon's AELTC and was attended by more than 245 people, was for the Overall Winner of the Year, presented by Simon Marsh of WSM Advisors, and won by Gina Conway Salon & Spa, now located in Elys Urban Beauty.
Gina Conway said: "I never expected to win overall winner! Although I have to say I think my business rocks! What we do is really serve the community and serve our team. Everything we do is through love - we call it beauty through love. And we really deserve it!
I feel really proud of my team for making this happen because I can't do it without them. We are so grateful for having the opportunity to be here at the Merton Best Business Awards. We try to make a big difference in the world and make the world a better place. And we do it everyday with our guests. Thank you so much to my team, to our clients and to Merton."
October 2, 2019