Join in Merton's Big Spring Clean
Merton Council is calling on residents to team up with its street cleaning crews and councillors in Wimbledon later this month, by donning rubber gloves and litter pickers in a bid to give the area a spring clean.
Weather permitting, Merton's Big Spring Clean will take place at 10.30am on Saturday March 17 at the Haydon's Road Rec, with plans to litter pick the park and the surrounding areas.
The event marks Merton's contribution to the Great British Spring Clean, which will see local authorities and residents up and down the country come together to clear up litter from their towns and villages.
Merton also points out that it encourages residents to report any cases of littering or flytipping they may have come across on the Council website.
Cabinet Member for Street Cleanliness and Parking Councillor Ross Garrod, who has been criticised for problems with waste contractor Veolia, said: "Littering is something we are all fed up of seeing on our streets. Together with Veolia we are working around the clock to improve the services to residents and act on reports of fly tipping and litter in Merton.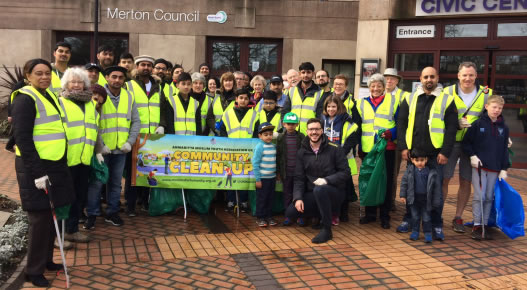 "We are encouraged by the civic engagement shown by a number of our residents, and that their desire for clean and litter-free streets mirrors that of our own. Unfortunately however, there is a minority who are not behaving responsibly. Working in partnership with our enforcement contractor Kingdom Security, we have issued 2,664 Fix Penalty Notices for littering offences in the last six months.
"We look forward to working together with residents and community groups at the Merton Big Spring Clean, all with the shared goal of keeping our borough as clean as possible so that it continues to be a great place for families."
Any residents who would like to attend and take part in the Merton Big Spring Clean can email environmental.development@merton.gov.uk to register and find out more information.
Councillor Garrod will not be standing for re-election in the May council elections.
March 1, 2018