Little Folk With Albo's Autumn Serenade
---
Music to mark the season at the Colour House Theatre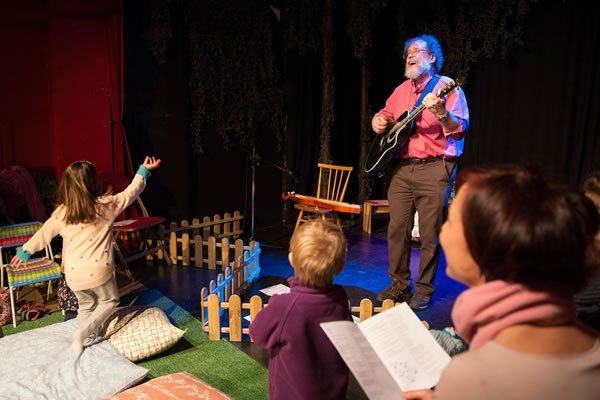 Albo will be celebrating his favourite season back at the Colour House Theatre in Merton Abbey Mills, Colliers Wood, performing a number of favourites, with a nod to Halloween and the American tradition of Thanksgiving.
Aimed at children aged 0 - 5 and their families, Little Folk concerts are an introduction to live acoustic folk style music, with Albo, his guitar, banjo and Appalachian dulcimer, (and perhaps a guest artist or two)!
Date: Saturday, November 16, 2019 at 10.30am.
Location: The Colour House Theatre, Merton Abbey Mills, Watermill Way, Colliers wood, SW19 2RD
Tickets: £5 adults, £5 children and concessions (£1.50 online booking fee)
Artist website: www.littlefolkwithalbo.com
Box office telephone: 020 8542 5511.
October 11, 2019