Nearly 70 new sensors will offer public access to live pollution data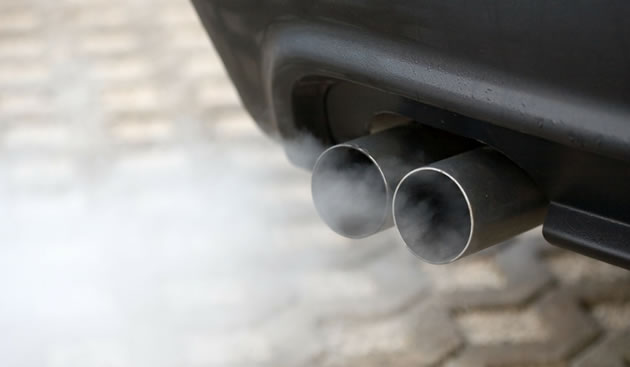 Nearly 70 new air quality sensors are being installed across Merton as part of one of London's largest pollution monitoring networks.
The scheme will see 68 sensors from the Breathe London project appear on lampposts across the borough along with Vivacity traffic monitors.
The sensors have recently been calibrated, with the plan to start installing them at the start of this month. The scheme had been due to begin earlier in the year, but was delayed by the global lack of microchips.
Merton is one of five south London councils taking part in the project, which is funded through the London Councils' Business Rates Retention Scheme.
The aim is that the combination of the air quality and traffic monitoring sensors will provide data which will enable the councils to gain a deeper understanding of different transport modes, movement patterns and their impact on air quality, and consider future schemes aimed at improving air quality.
The sensors will connect across borough boundaries, with Croydon, Kingston, Richmond and Sutton also taking part in the project.
Merton has said that industrial estates across the borough, including around the Weir Road recycling centre, will be included in the monitoring.
The data will be published live on Breathe London's website, from about a week after the installation of each monitor.
Breathe London itself was launched in at the end of 2020, with an initial 100 air quality sensors in the capital which were installed at hospitals, schools and other key locations.
Merton Council leader Mark Allison told last month's Morden Community Forum that there "was generally a good story for Air Quality in Merton at the moment with more school streets introduced than any other borough."
In October 2020, traffic pollution figures showed the air around three Wimbledon schools breaches the Government's air quality objectives.
Nitrogen levels outside Wimbledon High School at the bottom of Wimbledon Hill Road reached 56gm-3, while the Government objective is a maximum of 40g m-3.
The levels were also breached at All Saints C of E Primary in Haydons Road (46gm-3) and Wimbledon Common Prep on the Ridgway in Wimbledon Village (42gm-3.)
The borough's 30 School Streets, introduced in 2020 and 2021, typically see traffic banned for one hour and 15 minutes in the morning and the same in the afternoon.
Last month the council reversed plans to increase parking charges for drivers of diesel vehicles, saying it did not want to add to the financial burden of residents who had a "hard time" during the Covid pandemic.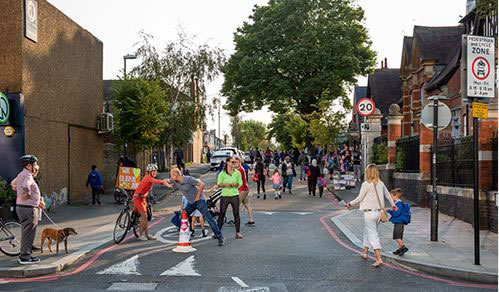 A School Street in Colliers Wood
November 6, 2021