Chance to give your views on designs for their new home
Plans have been made to build a new town centre headquarters for the Wimbledon Guild charity.
Wimbledon-based architects Marcus Beale have just finished four days' of public consultations over their designs for a new office building on Worple Road.
The Guild, which provides a range of community support services and last year helped over 2,100 vulnerable people who live, work or study in Merton, operates from 1960s Guild House. It also owns adjoining Drake House, which dates from the 1970s.

But the architect's report states both buildings are poorly organised and unsuitable for the Guild's charitable activities and future needs. The plan is to create a new, purpose-built headquarters which is suitable for its operational requirements for the forseeable future.
It adds that the building should be "modern, efficient, welcoming and therapeutic", as well as accessible to the whole Merton community.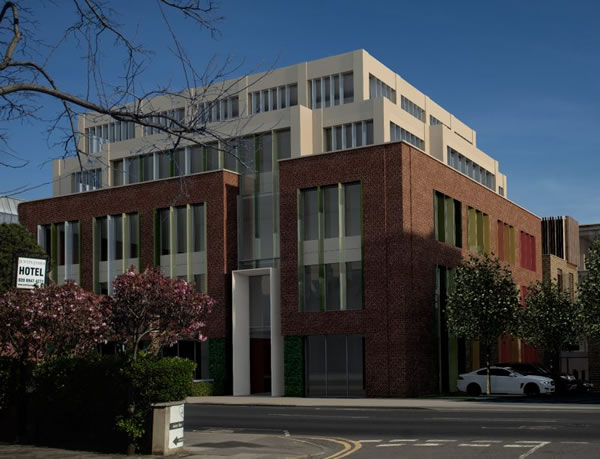 The design pictured above is the view from Malcolm Road of the frontage of the planned building.
The last consultation day was on Tuesday (25 September), but you can still give feedback via the link on this page.
September 28, 2018