Scheme would preserve the historic Bank Buildings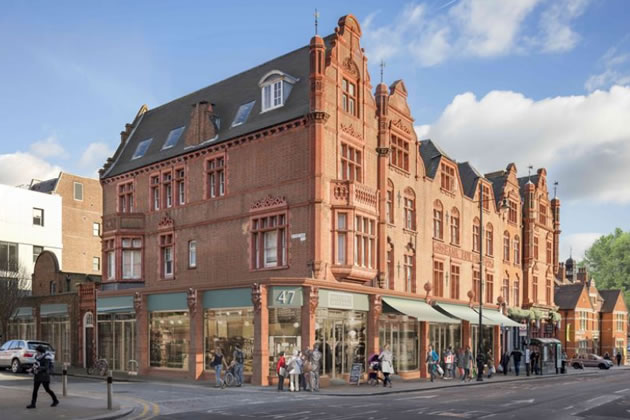 Plan for an apart hotel on Wimbledon Hill Road
Plans for an 'apart hotel' and refurbished retail space on a landmark corner in Wimbledon town centre have been submitted to Merton Council.
The scheme for the historic Bank Buildings on Wimbledon Hill Road would retain the existing building, which was built in 1885, and turn the upper floors in the hotel.
A plan for 76 hotel rooms and shops, involving the demolition of the building - apart from the facade - was given planning permission in 2020. But owners WallHill Ltd have told the council that the impact of Brexit and Covid have forced them to re-assess the scheme.
Now they have decided that restoration and conversion to an apart hotel - where 21 rooms have cooking and living accommodation - would be more viable.
The Bank Buildings sit within the Wimbledon Hill Conservation area on the corner of Alwyne Road, and in a council assessment was described as one of the "most magnificent buildings in the town centre."
The plans would retain and restore the existing ground floor retail space, with the entrance to the hotel being situated in Alwyne Road.
Discussions with potential hotel operators have already taken place, but will not be finalised until planning permissions is determined.
The Wimbledon Society has said the proposed internal layout is better than previous plans. But adds: "We are still not wholly in agreement with the new designs.
"We think that is is undesirable that the hotel is planned to be unmanned with an entrance around the corner in Alwyne Road. We have suggested that the entrance should be on Wimbledon Hill Road and should have some form of overnight prescence".
The scheme has been recommended for approval, subject to conditions, when it comes before Merton's Planning Committee on March 17.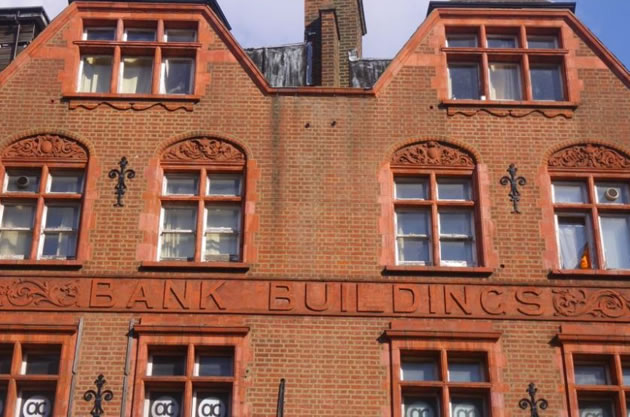 The Bank Buildings facade would be saved
January 31, 2022