Volunteers' work is hampered by regular littering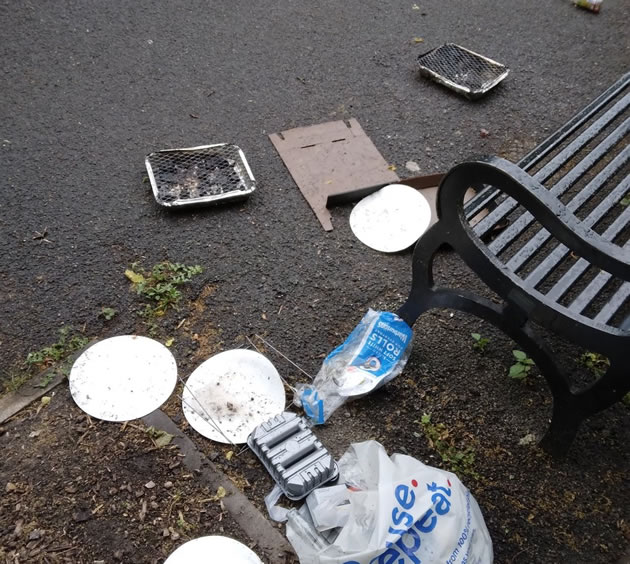 Debris left after barbeque party in Nelson Gardens
Extra patrols are set to take place in a South Wimbledon park after work by local volunteers has been hampered by regular littering.
Groups appear to be having frequent barbeque parties in Nelson Gardens, South Wimbledon. They leave their debris behind, as can be seen on the above Twitter photo.
Volunteer @PJSutton9, who took the picture, said: "One of the hardest things we do is the folk who abuse the work we do. Makes my blood boil."
Nelson Gardens, just off Morden Road and High Path, was created in the memory of Lord Nelson on land which formed part of his Merton estate.
PJ Sutton is one of the volunteers who have been working to tidy and improve the small park, which features a memorial stone to the British naval hero and two ornamental cannons. Recent work has included new plants transferred from South Park Gardens in Wimbledon (see below).
Merton Head of Parks Services Andrew Kauffman has asked the council's Parks Patrol team to visit more regularly, with PJ Sutton recommending late afternoon/evening visits.
The remembrance stone between the cannons reads: "As a memorial of Lord Nelson and the splendid services which he rendered to his country this land (which formed part of his Merton Estate) was given on the first centenary of his death to the Merton Parish Council for a public recreation ground by a great nephew of the late Rear Admiral Issac Smith of Merton Abbey.
Issac Smith was the first Englishman to set foot on Australian soil whilst part of Captain Cook's famous vorage on board the Endeavour.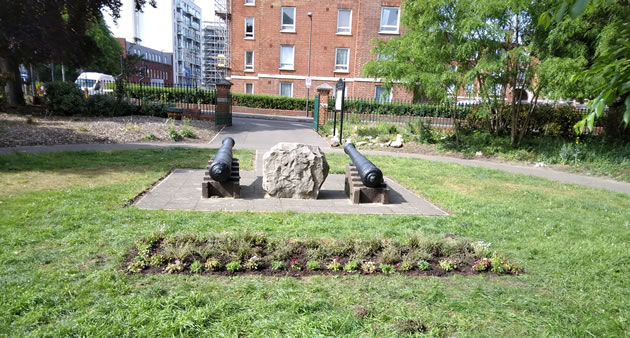 May 23, 2022