Wimbledon's Polka Theatre Present Passport To Polka
---
Stories from around the world will be available online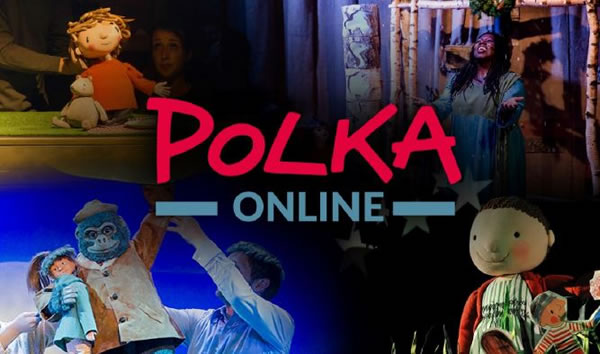 As part of its continued online offering Polka Theatre, the leading Wimbledon-based children's theatre, presents Passport to Polka: exploring stories from around the world.
The series of six interactive workshops take place over the summer school holidays, and will visit India, Japan, Russia, Norway, Czech Republic and Indonesia. They cater for ages 3-11, and cover drama, storytelling, puppetry, music and dance, led by Polka's brilliant team of drama practitioners.
On Tue (August 4) the tour heads over to Japan to learn the art of the ninja in a dance and movement workshop. Get ready to make some noise in Russia on Wed 12 Aug in a music and singing workshop, exploring giant turnips and houses with chicken legs.
In Norway on Mon 17 Aug, we work out how to dodge a grumpy old troll to get across the bridge in a story and drama workshop exploring The Three Billy Goats Gruff. On Thu 20 Aug we head to the Czech Republic where we'll take inspiration from the story of the Golem of Prague as we breathe life into objects in this puppetry workshop.
Our final stop is to Bali, Indonesia on Wed 26 Aug where we learn about the oral storytelling tradition and a very grumpy gecko. All workshops take place on Zoom – a free-to-use online platform. Participants are also invited to source household objects to join in, varying from pots and pans to sticks and leaves. Places are £6, and participants will receive an activity pack following the workshop containing the stamp to copy into their own Polka Passport, as well as other creative activities. To find out more, visit polkatheatre.com.
Polka Theatre is a registered charity and, like many theatres up and down the country, it faces difficulties in light of the Covid-19 outbreak. To support Polka and its work empowering young children through creativity, visit polkatheatre.com/donations/ to make a donation.
July 31, 2020