Wimbledon residents and firms could have more sway over planning issues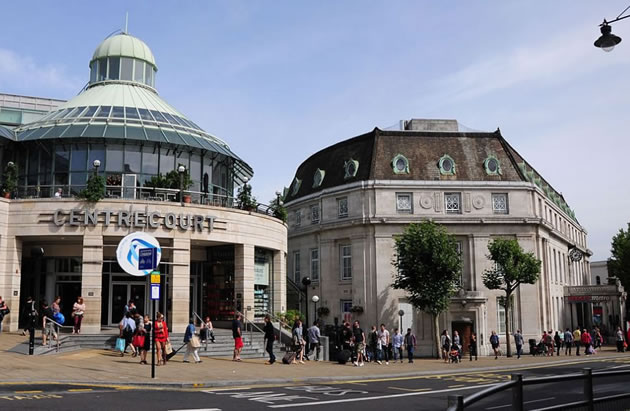 Wimbledon residents, businesses and employees could soon have more say over planning applications in the area as a new Neighbourhood Forum comes closer to fruition.
A consultation into plans for the new group - now called Plan Wimbledon - will start taking views on Monday (April 12).
If it gains enough backing, the Plan Wimbledon Neighbourhood Forum will then lead and coordinate the preparation of a neighbourhood plan for Wimbledon. The aim is that it will work with Merton Council and local stakeholders to bring together the interests of residents, workers and businesses within the area.
The consultation process is being run by Merton council, and will give people the opportunity to state if they agree with the principal of a neighbourhood forum for Wimbledon and also if they agree with the area covered by the forum.
Plan Wimbledon was first formalised an inaugural general meeting of what was then called the Wimbledon Neighbourhood Planning Group in January 2020.
More recently it was re-named Plan Wimbledon and now has more than 200 members. It is chaired by Suzanne Grocott, who was Conservative Councillor for Dundonald ward from 2010-18.
It works in a different way from residents' associations as, if it gains approval, its plan will have statutory backing and will have to be taken into consideration for all planning applications in the area.
Organisers, who first set the ball rolling during meetings in local cafes back in 2017, initially worked on the boundary of the forum covering one mile away from the Old Town Hall in Wimbledon town centre.
Through consultations with many local people and groups - including residents' associations - it has evolved into an area of 8.48 square km, covering about 40,000 people. It covers all of three wards - Hillside, Wimbledon Park and Trinity; 75% of Dundonald ward; 50% of Village and Abbey wards; and 25% of Merton Park ward.
Plan Wimbledon's formal application for designation as a Neighbourhood Forum states: "There is an urgent need for high quality and sustainable development, ensuring that Wimbledon continues to prosper, enhancing the standing of our town, and enabling local businesses to thrive sustainably.
"We believe in growth which is positive and creative. We have a vision of a balanced, prosperous, sustainable neighbourhood where residents love to be, where businesses thrive and grow, and to which visitors are attracted.
"The Plan Wimbledon Neighbourhood Forum will harness local knowledge, skills and imagination to ensure that Wimbledon grows in a way that respects its distinctive character."
You can find out more on Plan Wimbledon's website: https://planwimbledon.org/.
April 10, 2021