Save the date to join the thousands flocking to Wimbledon Common
The annual village fair on Wimbledon Common - one of London's largest free outdoor events - will take place on Saturday, June 17 this year.
Wimbledon Guild, which this year celebrates 110 years of caring at the heart of the local community in Merton, runs the annual event which attracts more than 35,000 people to Wimbledon Common each summer.
And last year's star attraction, The Knights of Middle England, will return to Wimbledon Common for a tournament which drew gasps from the crowds as horses thundered and swords clashed in an amazing spectacle.
The Wimbledon Guild Village Fair is a firm favourite with families, foodies and music fans and offers a fun-filled day for all ages while raising funds in aid of the social welfare charity which helps local people lead a better life by tackling poverty, supporting ageing and encouraging mental wellbeing.
This year's event once again has something for everyone. With children's and adventure villages, packed with attractions such as bouncy castles, a climbing wall and petting farm, to a full programme of music and other events.
There will be two food villages offering traditional British and international cuisine and the Farmers' Market will feature hand-selected products such as meats and cheeses from the best local producers around.
Four-legged friends and their owners will have the chance to take part in fun competitions at the Waggy Wimbledon Dog Show. Races on the day will include an egg and spoon race and relay and prizes will be up for grabs for best-dressed pooch and 'dog the judges would most like to take home'.
The shopping village will have more than 200 stalls featuring treasures ranging from hand-crafted jewellery and designer clothing to colourful hats, homewares and plants. Visitors also have the chance to win top prizes in the Grand Raffle.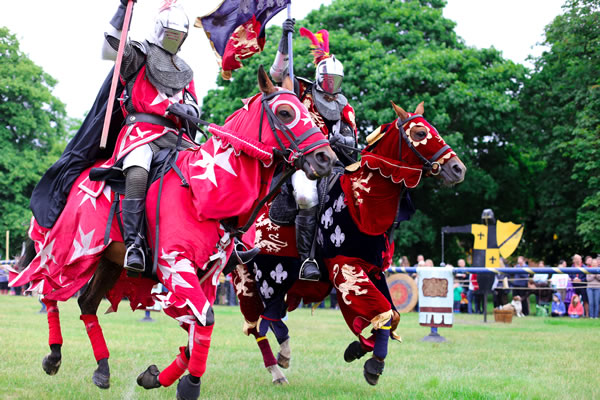 Wimbledon Guild Chief Executive Wendy Pridmore said: "We are looking forward to this year's Wimbledon Guild Village Fair already and working hard to make it the best one yet as we mark this special year in our history.
"Wimbledon Guild Village Fair provides a chance for the whole community to get together for a traditional day out on the Common with their families and friends.
"They can enjoy fabulous entertainment, wonderful food and browse the best of locally produced and artisan goods in the shopping and food villages, all while helping to support our work in the local community.
"We are proud to work at the heart of our community, helping those who need our help most, and look forward to welcoming everyone to this year's Wimbledon Guild Village Fair, so please save the date in your diary and we hope to see you there."
Wimbledon Guild works every day to improve the lives of people across Merton. The social welfare charity helps people in crisis, with talking therapy, grants, befriending and activities for older people.
Today there is more demand for Wimbledon Guild services than ever. The Fair will help Wimbledon Guild to continue to assist people across Merton who are facing a variety of difficult situations in their lives.
Wimbledon Guild's services include counselling, Compass which helps people dealing with bereavement, and volunteer befrienders who visit older people in their own homes, providing a friendly face and some company.
Ageing Well activities for over-50s include exercise classes such as belly dancing, yoga and specialist sessions for people recovering from a stroke.
The HomeFood café at Wimbledon Guild's Worple Road HQ is open every weekday for healthy lunches and snacks. The charity also provides small hardship grants and has a shop in Mitcham.
Wimbledon Guild Village Fair takes place on Saturday, June 17, on Wimbledon Common Southside, from 10.30am to 5pm. Entry is free. For more information visit www.wimbledonguildvillagefair.org.uk
What do you think? Why not comment on our forum?
March 1, 2017