Secretary of State opts not to 'call-in' approval of club's planning application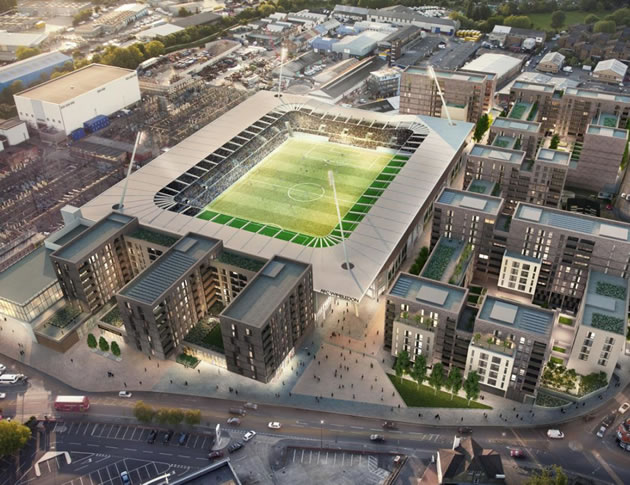 The last hurdle in the planning process for AFC Wimbledon's new Plough Lane stadium has been cleared with the announcement by Secretary of State, Sajid Javid, that he will not be calling in the club's planning application.
The approval of the £20 million 11,000 capacity stadium with 602 new residential units had been called in for review by former Mayor Boris Johnson despite the support of Merton Council for the proposal. Wandsworth Council, which was opposed to the scheme, asked the Secretary of State to intervene but he has now declined to do so saying in a letter of the plan that he is "content that it should be determined by the local planning authority."
The development planned for Plough Lane will include a brand new 20,000-seater stadium, retail space, a squash and fitness club, car and cycle parking as well as over 600 new homes.
Councillor Stephen Alambritis said: "This is fantastic news for the club and for Merton. We have always supported the return of AFC Wimbledon to home turf and now they and their legions of dedicated fans can look forward to the reality. We will also benefit from new homes and business opportunities for the area which is very exciting too. "
AFC Wimbledon's Chief Executive Erik Samuelson said: "After so many years in exile, the Dons are coming home! At long last, we can start planning with confidence to give AFC Wimbledon a secure future at the heart of the community the club represents, as well as building many much-needed homes and providing a major boost to the economy of the area.
"We would like to thank the very many people who have supported us in this and previous campaigns, in particular by writing to the relevant authorities to urge approval of the application."
The club are hopeful of playing games at the new stadium from the 2018/19 season.

What do you think? Why not comment on our forum?

September 15, 2016