Ravi Govindia says government's plan 'poorly thought out'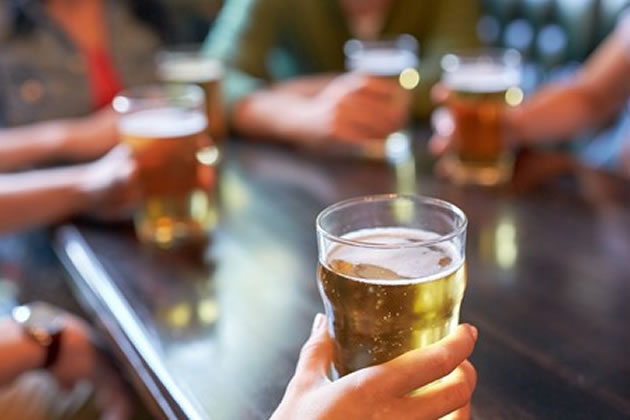 The leader of Wandsworth Council has blasted government plans for Tier 2 level restrictions in London describing them as poorly thought out and saying that they put the future of the borough's bars and pubs at risk.
Ravi Govindia is backing calls for a relaxation of the lockdown rules to ease the severe trade restrictions faced by local businesses.
Wandsworth, along with the rest of London has been designated a Tier 2 area from 2 December. For pubs and bars there has been a slight relaxation of the hours they are allowed to trade with 10pm last orders rather than chucking out time which is now 11pm. However, pubs will have to serve what is described as a 'substantial meal' to anyone buying a drink.
If you are inside the pub you will only be able to sit with your own household but you can sit with people outside your household outdoors under the 'rule of six'. Table service only can be offered. Tier allocations are to be reviewed every 14 days with infection rates among the over sixties the primary indicator to be monitored.
In a letter sent this Thursday (26 November) to Business Secretary Alok Sharma, Cllr Govindia is urging the Government to soften its approach to the hospitality industry, describing the restrictions as "poorly thought out" and jeopardising the future of this important sector of the borough's economy.
His letter states, "The suite of measures that make up Tier 2 restrictions in London will create a very real challenge for the pubs and the wider hospitality sector.
"Wandsworth has been home to a brewing industry for nearly 200 years. It was in 1832 that Young's started brewing on the banks of the Wandle. Brewing continues on that site today and for the survival of this historic link the brewed beer has to have an outlet. Tier 2 restrictions just do not allow that.
"Pubs are a huge part of the cultural make up of my borough, as it is across the country. In Wandsworth, hundreds of local jobs depend on these pubs remaining open.
"My personal experience has been that pubs have put in place all the right measures to create a COVID secure environment which in turn has helped people socialise safely, provide a degree of relaxation in these troubled times and helped their mental well-being.
"The approach taken by the Government fails to fully recognise risk to this economically vibrant sector how it will be greatly diminished by these continuing restrictions. I urge you to seek a review and reversal of this poorly thought out measure."


November 26, 2020